Product Description
Registration is now open for TahoeFest 2016 -Health from Cradle to Grave and Beyond.
At the beautiful Hyatt Regency Lake Tahoe.
Dates: April 29th – May 1st, 2016.
Your line-up of speakers include: Mark Schauss, Luke Bucci and Alexander Schauss.
We have contracted room rates at the low price of $155 /night for single and double rooms and $180 for triples.  This beautiful resort is set right at the edge of Lake Tahoe with world class views and wonderful amenities!
Preliminary Lecture List:
Concussion & Cognition: Clinical Concerns
Injury & Surgery Recovery
Training & Explaining the Importance of Electrolytes
Improving Physical Conditioning Through Nutrition
The Many Uses of Acai
The Latest in Laboratory Testing
What Lab Test When
Epigenetics
Your input is important!  If there's a topic you don't see on this list, drop us an email.
Sign Up Now!  $395 until Feb 15, 2016
Included will be a special session with the three speakers who will take questions from the attendees
and respond by sharing their decades of expertise. This will be the first time these three people will be
on the stage together so you will be getting a rare treat.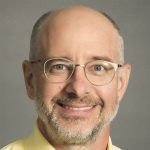 Luke Bucci, PhD is a highly esteemed nutritional biochemist who has developed products for companies like Joe Weider and Schiff. His extensive knowledge on sports nutrition is second to none. He has published numerous works in the field including a book that focused on how to recover from sports injury and surgery.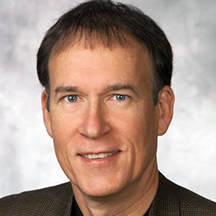 Alexander Schauss, PhD, FACN, CFS is a former Clinical Professor of Natural Products Research, Associate Professor of Research, and Adjunct Research Professor of Botanical Medicine. Currently, he is a Research Associate in the Department of Geoscience in the College of Science at the University of Arizona. In 2005, he received the Linus Pauling Lecture Award for "contributions in the medical sciences" from the American College for the Advancement of Medicine. He is a Fellow of the American College of Nutrition (FACN), a Certified Food Scientist (CFS), and member of: the American College of Toxicology, American Society of Nutrition, American Chemical Society, Society of Toxicology, International Society of Regulatory Toxicology and Pharmacology, and other professional societies.
As lead scientist, Dr. Schauss has been a part of the AIBMR Life Sciences team for 35 years. A prolific research scientist, he is the author/co-author of nearly 250 publications, including 23 books and 34 chapters, in the field of nutrition and botanical medicine. Recent papers have appeared in: Atherosclerosis, Experimental Gerontology, Food Chemistry, Food and Chemical Toxicology, International Journal of Toxicology, Journal of Agricultural and Food Chemistry, Journal of Nutritional Biochemistry, Nutritional Neuroscience, Regulatory Pharmacology and Toxicology, and Toxicology. Recent chapters have appeared in: Bioactive Foods in Promoting Health (Academic Press: Oxford), the Textbook of Natural Medicine: 3rd Edition (Churchill Livingstone Elsevier: St. Louis); Botanical Foods in Cancer Treatment and Prevention (Academic Press: Oxford); Tocotrienols: Vitamin E Beyond Tocopherols (CRC Press/Taylor & Francis; AOCS Press); Flavor and Health Benefits of Small Fruits (ACS Symposium Series, Oxford University Press); and, Bioactive Foods in Chronic Disease States (Academic Press: Oxford).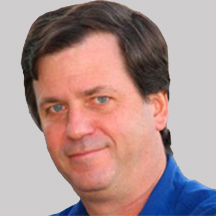 Mark Schauss, MBA, DB is an internationally acclaimed lecturer on the effects of environmental toxicity on human health, cognitive issues, the use of laboratory testing and how to interpret the results in a clinically relevant manner. He is currently President of Lab Interpretations LLC based in Reno, Nevada.